Kids Ride Free on Weekends
Introducing Kids Ride Free Weekends. Every weekend, families can take a Metrolink Rail Trip to destinations across Southern California for only $10 per adult and the Kids Ride Free.
Are you ready? It's easy to take family Rail Trips on Metrolink:
No ticket is needed for the children, they simply board with their parents. Face masks are required on Metrolink platforms and trains, except for children two years old and under.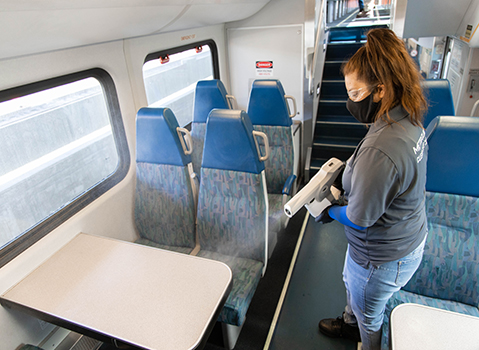 At Metrolink safety is our foundational value. As the world continues to change around us, the work we must do to protect your safety evolves and expands. This includes everything from keeping our communities safe from our moving trains to ensuring our riders feel safe and secure throughout their commute with us.
Learn More
Taking the train is easy and can even be fun! Click here to see a step by step process on how you can take the train to wherever you want to go.